Recent Posts
1
« Last post by Aaronclice on February 25, 2018, 10:11:57 PM »
2
« Last post by AlfredNew on February 25, 2018, 07:13:38 PM »
3
« Last post by Aaronclice on February 25, 2018, 05:07:37 PM »
4
« Last post by Charlesinelt on February 25, 2018, 10:51:30 AM »
5
« Last post by Aaronclice on February 25, 2018, 10:09:30 AM »
6
« Last post by NotBeyar on February 24, 2018, 08:45:58 PM »
Hi, I'm Beyar!
A teen who's passionate about developing and researching!
I'm currently working at a company as a penetration tester & security analyst.


Started from the bottom
At a younger age I was more interested in gaming and knew almost nothing about hacking at all, I just knew how to find the right information to solve issues. I used to play games most of my time until I started to dig deeper about how games was made, ironically that made me learn the basics of internets infrastructure and how computers worked which then picked my interest. During junior high school I was mostly known as the "IT guy" who you could go to if you needed any help literally, I was able to solve every issue almost everyone had, that made me quite popular actually.
While growing up I started to get more and more involved into hacking and penetration testing because if found it very interesting to get the ability to do stuff other people couldn't. My friends described be as a talented individual but I'd say it was because I was extremely interested in security generally speaking. There was also other individuals in my school and who were very knowledgable within the IT field but the reason people preferred to walk up to me was because I was teaching them how to solve it them selfs while I was with them, some people prefer to keep stuff as secret and some people love to share everything they know, that was pretty much me and I am still that kind of person.
As my name grew, so did my reputation. Soon people started to contact me and wanted to work on big projects with me, that is when I got involved in "booters" and stress testing. What I did during that time was exploring different protocols and commands that had a larger response then your request also known as a amplification factor. I've been behind multiple semi-big booter sites and a big part of my experience comes from working on these sites. My biggest hit that period was when I found a while flaw in one of those "free booter sources" (I know most of them are backdoored), the flaw gave everyone the ability to take down the website for as long as possible even if you used a reverse proxy or heavily protected host. The exploit has still not been patched to this day from what it looks like.
One year later I started to lose my interest in stress testing and shifted focus to breached databases, so I started to collect all kinds of breached databases, it took my one whole year to reach over 4+ billion
1
breached accounts until one day my hard disk broke (I had plans the same week on installing RAID). That's when I completely left that scene and moved on to something else.
The first year in my high school, I met a classmate who was very likeminded as me, but he was even more skilled than me but I had more skills when it came to security. He had his own website and hosted everything by himself which I found pretty cool! So we started to share all kinds of stuff to each other day and night even during lessons until one day he introduced me to his company, that's when I knew security is my thing.
Current project:
Create my own interpreter with a syntax that is very easy to learn.
Hobbies:
Work on projects.
Develop responsive websites.
Develop a fully functional backend from scratch.
Create algorithms that would make a certain task much faster.
Play games (mostly to relax during intensiv/stressful days)
Music taste:
Future house
Tropical house
Elektroswing
Skills:
Information gathering.
Finding vulnerabilities.
Programming languages
Very little Assembly
C
Crystal
Python 2 & 3
Ruby
Swift
Other types of languages
[/list]
7
« Last post by AlfredNew on February 24, 2018, 09:10:27 AM »
8
Hello Everyone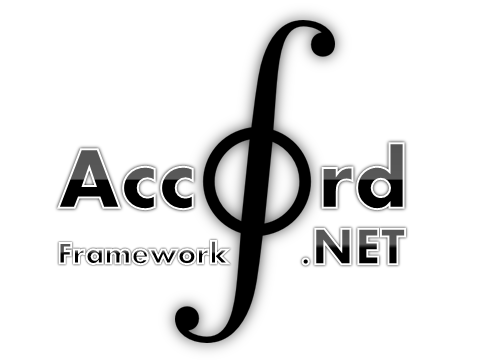 What is Accord.NET Framework ?

The Accord.NET project provides machine learning, statistics, artificial intelligence, computer vision and image processing methods to .NET. It can be used on Microsoft Windows, Xamarin, Unity3D, Windows Store applications, Linux or mobile.

After merging with the AForge.NET project, the framework now offers a unified API for learning/training machine learning models that is both easy to use and extensible. It is based on the following pattern:

Choose a learning algorithm that provides a Learn(x, y) or Learn(x) method;
Use the Learn(x, y) to create a machine learning model learned from the data;
Use the model's Transform, Decide, Scores, Probabilities or LogLikelihoods methods.

Installing:-

To install the framework in your application, please use NuGet. If you are on Visual Studio, right-click on the "References" item in your solution folder, and select "Manage NuGet Packages." Search for Accord.MachineLearning (or equivalently, Accord.Math, Accord.Statistics or Accord.Imaging depending on your initial goal) and select "Install."

Download source for more info :-

https://github.com/accord-net/framework
9
Hello everyone !
What is the Nova Framework? -:

Nova Framework is a PHP 5.6 MVC system. It's designed to be lightweight and modular, allowing developers to build better and easy to maintain code with PHP.

Requirements

The framework requirements are limited.

PHP 5.6 or greater.
Apache Web Server or equivalent with mod rewrite support.
IIS with URL Rewrite module installed - http://www.iis.net/downloads/microsoft/url-rewrite
The following PHP extensions should be enabled:

Fileinfo (edit php.ini and uncomment php_fileinfo.dll or use php selector within cpanel if available.)
OpenSSL
INTL
MBString
Note: Although a database is not required, if a database is to be used, the system is designed to work with a MySQL database using PDO.

Installation
This framework was designed and is strongly recommended to be installed above the document root directory, with it pointing to the webroot folder.

Additionally, installing in a sub-directory, on a production server, will introduce severe security issues. If there is no choice still place the framework files above the document root and have only index.php and .htacess from the webroot folder in the sub folder and adjust the paths accordingly.

Download Source :-

https://github.com/nova-framework/framework.git
10
« Last post by Charlesinelt on February 23, 2018, 02:52:26 PM »